AOPA Members - Pilot Proficiency Portal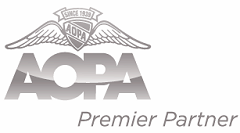 Welcome to the AOPA member training portal provided by PilotWorkshops. We're proud to support the AOPA as a Premier Partner and pleased to provide you with a selection of our training materials. Bookmark this page - you can log in any time using your email address.
 
This website contains sample programs from selected PilotWorkshops online courses. They are taught by our nationally-known instructors (see their bios below) and contain tips and techniques you can use on your next flight. 
 
Video and audio lessons can be played on any computer or mobile device with internet connection.
 
Pilot Tip of the Week. 

Each tip is under 2 minutes long and contains valuable nuggets of wisdom. Over 185,000 pilots receive these tips weekly.
Pilot Proficiency
Black Hole Approach


Keith Smith and Jeff Van West
Sometimes the most powerful learning experiences are the ones you wish never happened. On this short flight, two experienced pilots nearly ended up becoming a statistic. It was only by chance that the cameras were running and caught it all for later analysis. Here's the behind-the-scenes story of the accident that almost—but didn't—happen.
Debrief This Challenging Landing
Keith Smith and Jeff Van West
Watch this short video where Keith Smith and Jeff Van West recap a tricky grass field landing in Vermont. This debrief contains g

reat in-cockpit footage and lots of lessons learned.
Trapped Above the Ice at 13,000'
Keith Smith and Jeff Van West
This pilot got into a bonafide emergency situation and it was all caught on his GoPro camera. You will see the series of events that led him here and the bold maneuver he used to escape, all narrated by a CFII who shares valuable lessons along the way.
Back to Basics: Improving Rudder Skills
Wally Moran 
Rudder pedals are not meant to be footrests! Wally Moran explains how good rudder skills can drastically improve your safety. He also provides simple exercises you can do to improve your rudder proficiency.


15:45
Tips for Approach and Landing in Turbulence


Rod Machado
Rod Machado shares tips on approaching and landing in turbulent conditions. These conditions are challenging and Rod's strategies and tactics provide actions that minimize the impact of bumpy air. 

8:16
Takeoffs & Landings Refresher


Wally Moran
Wally explains his techniques for all sorts of takeoff and landing situations: normal, cross wind, short field and soft field. You will want to listen to this refresher again and again.

 
30:58
Stall Recognition and Spin Prevention


Rod Machado
Rod provides a practical understanding of why an airplane stalls and how to recognize the warning signs of an imminent stall. He also explains how to prevent a stall from becoming an

unintentional 

and deadly spin. This is an important lesson for all pilots!  
IFR Technique
Mastering ILS Approaches


Wally Moran
You'll find Wally Moran's tips and strategies in this workshop helpful with your ILS approaches. He shares his tactics for working with ATC, setting up your GPS, how to maintain a stabilized approach and in general, staying ahead of the airplane.
Mastering GPS Approaches


Wally Moran
Wally Moran breaks down the different types of GPS approaches and shares some tips to help you fly them smoother, more safely and more precisely.
Non-Towered IFR Ops


Keith Smith
There are many nuances involved in non-towered IFR operations. This module covers the many ways to pick up a clearance, the notion of clearances versus releases, the often bewildering wording of void times, and some options for getting off the ground a lot faster when the weather permits.
Deadly IFR Trap
Mark Robidoux and Wally Moran
Wally Moran provides step-by-step instructions for avoiding and escaping a deadly trap that IFR pilots commonly encounter. The lessons covered in this video can help all pilots, even those who don't fly IFR.
IFR Comm: Routes & Clearances


John Krug and Bob Adelizzi
John and Bob are veteran Air Traffic Controllers (over 50 years experience combined) and are both instrument rated pilots. In this workshop, they explain why you don't always get the route you filed as well as tips for picking up your clearance at a towered airport.
 

Meet Your Instructors


 
Bob Nardiello was the "Flight Instructor of the Year" in 2004 and "FAA Safety Counselor of the Year" in 2006 for the Windsor Locks Flight Standards District Office. He has over 12,500 hours of total flight experience, with more than 8,000 hours as a Flight Instructor. He currently holds CFI, CFII, MEI, and ATP ratings and serves as a Designated Pilot Examiner. Bob is the Assistant Chief Flight Instructor at a Part 141 Flight School and is also a seasoned charter pilot flying a Cessna 421 and Citation Ultra.
 
Wally Moran is a retired airline captain and spent much of his career as a training instructor and check airman on aircraft including the Boeing 747 and 767. He has held a flight instructor certificate for over 50 years. He is a Designated Pilot Examiner for airplanes and gliders and has given over 4000 hours of flight instruction in single engine, multiengine, gliders and seaplanes. Wally has been awarded the FAA Wright Brothers Master Pilot Award and is designated a Master CFI by the National Association of Flight Instructors.
 
John Krug's 27 years experience as an Air Traffic Controller combined with his experience as an active flight instructor, allow him to assist pilots in gaining a better understanding of the ATC system and how to best operate in it. While with the FAA, he was an On-the-Job-Training Instructor for new controllers and worked as a Quality Assurance Specialist, responsible for conducting in-flight evaluations of the Air Traffic System and investigating accidents and incidents.
 
 
Bob Martens is a nationally known speaker, consultant and aviation safety expert. He retired from the FAA after spending 17 years as a Safety Program Manager. In this role, he delivered hundreds of live seminars devoted to General Aviation safety. Bob retired from the USAF (rank of Colonel) in 2000 after 30 years of active and reserve duty. He was an Aircraft Commander in a C-5A and also served as Flying Safety Officer and Chief of Safety with the 439th AirWing. Bob has logged thousands of flight hours in both military and GA aircraft.
 
Rod Machado has been flying since 1970, instructing since 1973 and has over 8,000 hours of flight time earned the hard way--one CFI hour at a time. Since 1977 he has taught hundreds of flight instructor revalidation clinics and safety seminars and he was named the 1991 "Western Region Flight Instructor of the Year". Rod is the author of some of the most popular books, DVDs and CDs in aviation. You can read his monthly column in AOPA Pilot magazine as well as in Flight Training Magazine.
 
Keith Smith is a highly accomplished instrument pilot and founder and developer of PilotEdge, the award-winning network that provides real (human) ATC interactions for pilots flying and training on flight simulators. Keith has logged over 700 hours in his Lancair 360 and routinely flies it for long-range travel in a wide range of weather conditions at airports ranging from 1800 ft non-towered strips to JFK, LAX, Atlanta Hartsfield, DFW and everything in between.
Jeff Van West  built a career as an aviation writer as the editor of IFR magazine and co-editor of Aviation Consumer. His work has appeared in AOPA Pilot, Flight Training, AVweb and many other outlets. His books include "FSX for Real World Pilots" (co-authored with Kevin Lane-Cummings), which is still a top seller on simulator based training, even eight years after its publication. He's an experienced flight instructor, with certifications for single- and multi-engine airplanes, seaplanes, and gliders. Jeff created the first pilot transition programs for new Cirrus aircraft.